The Listening Hub
We want to hear your voice! Welcome to the Listening Hub! 😊
The Salford Safeguarding Partnership (SSCP) works with a wide range of partners and is committed to promoting engagement and participation from a wide range of professionals and those that live in Salford. We believe that children, young people, families, carers, and local communities in Salford need to be listened to so that we can understand what matters and can make a positive difference to people living in Salford.
We have developed a virtual 'Listening Hub' with a wide range of partnership agencies to ensure that each partnership is Listening and more importantly what action/s are being taken from what is being heard. We want to see the positive changes to enable children and adults to thrive and flourish.  What you tell us will also enable us to prioritise what really matters to you living in Salford and will direct the focus of our work across a range of partnerships and professionals.
Please watch this short animated video to learn more about the Listening Hub.
The Listening Hub pages on this website are being developed so that you can engage with us.  Please use the form at the bottom of this page to contact us for a number of reasons such as: to become engaged in a focus groups, to share any experiences, issues, suggestions, ideas, queries, or just to find out more.  We want to hear from you!  Your Voice matters!
Maria Ogunyemi (Participation Lead SSCP) 02/09/2021
Successful Listening Hub FIRST Event! 😊
Feedback from Keeping Children Safe On-Line Event held on 29th October 2021
The first Listening Hub and hybrid event was held at The Beacon Centre with young people, parents and professionals. It was well attended both online and face to face. There were approximately 20 participants who all actively engaged with four questions that were posed regarding online safety. The focus was on listening to the voices of young people, parents, and professionals. A report has been produced which captured the feedback of all attendees. From this a short presentation summarises the feedback and next steps. It was evident that this work will need to continue with young people leading this with parents and professionals. From this a triangulated approach with "Social Switch" has been suggested. This is a GMCA funded programme on online safety in schools. We will be working with them collaboratively to continue this work. A "Listening Loop" will be available shortly to ensure focus and continuity. It is also hoped that partnerships within the Listening Hub will stay connected with this work. There will be a further update.
Feedback from Lunch Bowl to launch the Listening Hub held on 25th November 2021
This Lunch Bowl launched the Listening Hub and showed an animation video produced by young people and parents to illustrate the purpose and vision of the Listening Hub and provided their views of why it is important to listen to their voices.  The Lunch Bowl also gave an update of the Listening/Education  Hub from Maria Ogunyemi (Participation and Listening Hub Lead) showing how far it has developed and the next steps.
An overview/summary of the feedback and analysis from young people, parents and professionals from the  "Keeping children safe online" Event was also discussed. There was also an overview by Rachel Prest (Participation Manager – Children's Services) who provided an overview of the Listening Standards and Listening Loops. Partnerships and organisations were encouraged to consider adoption of the Listening Loops. This tool enables greater listening, action and feedback to children, young people and adults. Rachel also promoted the Salford Parents for Positive Change group, we'd love you to join and help us guide and grow the way we work with families in Salford. Any parents that wish to join or want more information about this group please get in touch, contact details are available on the Parent and Carers page. 
From this event further networking with other partnerships have been made who will be joining the Listening Hub. We want to ensure that we are capturing the views and voices of a wide range of children, young people, parents/carers, and those with lived experiences in Salford. By working together with the right partnerships we can ensure that you have a voice and it is heard and action taken which will help shape our priorities.
There will be further Lunch Bowls throughout next year.  If you have any thoughts, views ideas about these we want to hear from you.  Please contact thelisteinghub@salford.gov.uk
Looking forward to hearing from you 😊
Back in July 2021 we asked for a creative logo to be used for our new listening hub. The competition was open to children up to the age of 18. We can proudly announce the winner was FLORI GHOLA (aged 10).
Please watch this video to see Flori who received a certificate showing his winning logo and £100.00 gift voucher.
Listening Hub Logo Competition Winner video
There were 2 runner ups, Naomi Keenan and Erin Millington, were each awarded with £50.00 gift tokens.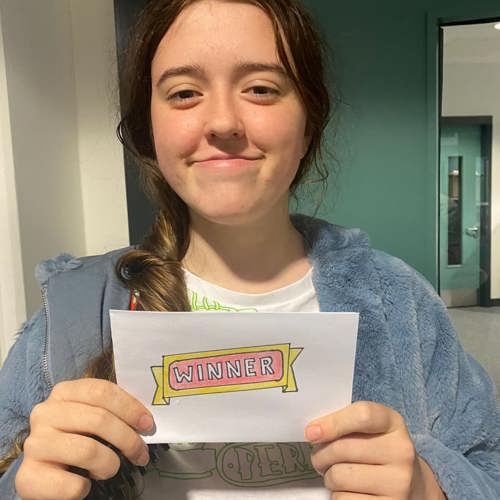 Thank you to all who promoted and entered this competition.
The award Winning Logo!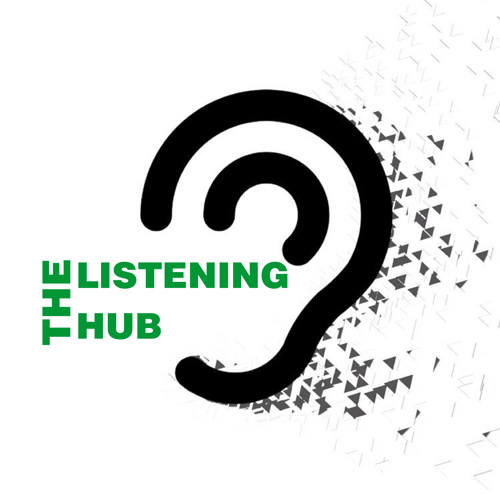 If you are interested in getting in touch to know more or to tell us something important to you, please contact thelisteninghub@salford.gov.uk
Please feel free to use and share these short clips from the Listening Hub animation video.
Examples of good practice will be added here soon
Case studies will be added here soon
Please use the accessible Listening Loop Template to show case how you have listened, actions taken and feedback provided. 
Please see completed Listening Loops below:
Relevant reports will be added here soon
Latest news
Details of all the latest news from the Salford Safeguarding Children Partnership.