News from June 2020
June 2020
Spirit of Salford Report
Salford City Council has recently published their response to COVID-19 pandemic: the first three months, which provides a snapshot of how the Local Authority has worked together with partners, volunteers and residents to support the city in these trying times. 
This report demonstrates the breadth of the work we have undertaken and the commitment and dedication that has been shown at all levels of the organisation. 
Download the full report here: https://issuu.com/salfordcouncil/docs/how_salford_responded 
Coronavirus & Safeguarding Children
The SSCP website has a dedicated web-page throughout this period visit: https://safeguardingchildren.salford.gov.uk/news/coronavirus-and-safeguarding-children
If you would like us to add anything to this page, please e-mail: sscp@salford.gov.uk
Are you worried about a child? Don't ignore it—Report it!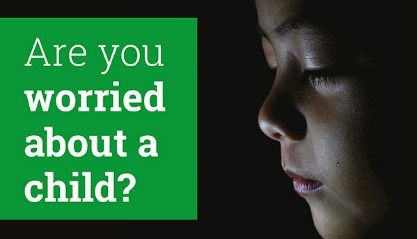 During the Covid-19 pandemic, professionals and volunteers may come into contact with individuals and families they haven't met before.
If you're worried that a child is being neglected, abused or is not being looked after properly please don't ignore it.
Trust your instincts and get in touch with The Bridge team if you've seen or heard something that you thought wasn't right.
Call: 0161 603 4500 (8:30am-4:30pm) outside these hours 0161 794 8888
In an emergency call 999
Safe4Summer Campaign 
In Salford we are particularly concerned about the danger of young people and adults jumping from bridges into water and unsupervised swimming. Please support and share the Safe4Summer campaign message where possible by sharing social media posts about this subject.
The campaign aims to educate children and young people about a range of dangers, including unsupervised swimming, so they can keep themselves safe during the summer months, and signpost them to fun, creative activities.
Safe4Summer brings together Greater Manchester Fire and Rescue Service, Greater Manchester Police, Greater Manchester Combined Authority, local councils and other key partners to encourage young people to stay safe and keep to the coronavirus social distancing restrictions and provide lots of fun activities for them to enjoy.
For more information visit: https://manchesterfire.gov.uk/staying-safe/safe4summer/
ICON Campaign
During this challenging time stress levels at home may be increased. Please follow the ICON guidance for coping with crying. The advice and support that underpins ICON is available for all health and social care professionals to ensure the message is provided to all families with babies. 
For more information visit or to download the resources visit https://safeguardingchildren.salford.gov.uk/parents-and-carers/infant-crying-and-how-to-cope-icon/
Lullaby Trust—Safer Sleep for babies
Unsafe sleeping is an issue that often is found to be a cause of Sudden Unexpected Death in Children (SUDC).
The Lullaby Trust provides advice on safer sleep for babies and offers emotional support to bereaved families.
Their advice page covers sleep positioning, room temperature, how to share your room with a baby, best mattresses, co-sleeping, swaddling and sleeping products.
This guide contains guidance for parents and guardians on sleeping as well as products such as cots, prams car seats and thermometers.
Child Unwell or Injured? Advice for Parents
Whilst coronavirus is infectious to children it is rarely serious. It can be confusing to know what to do when your child is unwell or injured. Remember that NHS 111, GPs and hospitals are still providing the same safe care that they have always done.
Case Review Themes 2017-2018
We have published Case Review Themes 2017-2018 presentation and 7 Minute Briefing.
Please disseminate the key learning, reflect on the implications for your service and outline the steps your team will take to improve practice in line with the findings and recommendations.
If you have any feedback please email: sscp@salford.gov.uk
Case Review Child DQ
Following the multi-agency review of Child DQ, we have published the 7 Minute Briefing.
Please disseminate the key learning, reflect on the implications for your service and outline the steps your team will take to improve practice in line with the findings and recommendations.
If you have any feedback please email: sscp@salford.gov.uk
Newsletter: Child Safeguarding Practice Review Panel
Download their first newsletter update to stay up to date with the latest patterns in practice from serious incident notifications across the country. This include includes
Safeguarding Spotlight – What are the risks for babies under 1 in lockdown?
Local Child Safeguarding Practice Reviews – What are the guidelines?
Safeguarding Children at Risk from Criminal Exploitation – What is the challenge to local areas?
Panel Updates – What's the latest news about the Panel's reviews and work?
Stakeholder News – What recent resources have been published?
Have Your Say – Share good practice from your area
If you have any feedback on this newsletter please email: Mailbox.NationalReviewPanel@education.gov.uk 
Kooth 
Kooth is a completely free, safe, and anonymous mental wellbeing service for young people aged 11-18 in the Salford area. We are a digital service that offers support through text-based mentoring and counselling, as well as a bunch of free resources like magazine articles and discussion boards, we even have our own Spotify playlists! Sign up is super quick and easy, you can check us out, and learn more about how to get involved on IG @Kooth_uk"
If any teams or services are interested in finding out more, please get in touch at salford@xenzone.com.  We also offer free staff training around the Kooth service and we can work with you and your service to support your young people
Salford Emotional Health Directory - COVID-19 Update 
The online directory has been updated to include information on any service changes due to the current situation, to access please use the following link: www.partnersinsalford.org/directory
Greater Manchester Bereavement Service
 Support is available to all those in Greater Manchester, bereaved or affected by a death form a new GM Bereavement Service that went live on April 30th which provides:
Information and guidance about support services that are available in GM
Basic information on grief, mental health and emotional support.
Signposted to materials on how to deal with disrupted sleep, anxiety and other emotions
Facilitated referrals where appropriate
Information about practical related issues such as debt counselling
A space in which they might express their feelings and be heard
For more information Tel: 0161 983 0902 or visit:Greater-Manchester-Bereavement-Service.org.uk
Salford Standards for Listening to Children, Young People and Families
As part of our commitment to listening to families who we work with, and acting on what they tell us, we have developed The Salford Standards for Listening to Children, Young People and Families.  The Standards are based on what young people and families told us was important to them when working with services. We want everyone who works with Salford families to adopt these standards.
Please read and familiarise yourself with the standards and start to follow them when you work with families. You can share the standards poster with the children and families you work with so they know what they can expect from you and understand how their views are valued.
We have also developed a 7 minute briefing on Salford standards for listening to Children, Young People and Families.
Views and Voice training will include more information about the standards and how we work together with children and their families, please see the SSCP training pages for booking information.
Gillick competency and Fraser Guidelines
NSPCC Learning has updated information about Gillick competency and Fraser guidelines, which help people who work with children to balance the need to listen to children's wishes with the responsibility to keep them safe. Read the guidelines: Gillick competency and Fraser guidelines
Changes to the LADO Service
Utilising web based technology and having time to critically reflect on our LADO service has evidenced the need for us to be more accessible and streamlined in our referral process. In addition this includes providing professionals with the practice resource needed to establish when a referral to LADO is required.  
From the 1st of June referrals to LADO should be made via the Salford Partnership website under the professionals > safer working practices page.
There is also a LADO resource for practitioners for professional as support and guidance. We will also be adding the referral point to the Salford Council website in the near future to again increase accessibility to online referral and resources that can be accessed as professionals need them.
For more information visit: https://safeguardingchildren.salford.gov.uk/professionals/safe-working-practices/  or email: lado@salford.gov.uk 
Pride Month 2020
To mark Pride Month in June, the NSPCC Library and Information Service has created a reading list showcasing resources from the library collection which cover LGBTQ+ issues. Access the resources: Resources for Pride 2020
NSPCC Learning Newsletter
Download their weekly newsletter to keep you up-to-date with all the latest safeguarding and child protection news.
For more information or to subscribe visit: https://learning.nspcc.org.uk/newsletter/caspar
COVID-19 VCSE Update: Staying Socially Connected
Download the twice-weekly COVID-19 update for voluntary organisations, community groups and social enterprises in Salford.
For more information call 0161 787 7795 or email office@salfordcvs.co.uk.
Latest news
Details of all the latest news from the Salford Safeguarding Children Partnership.